About Us - Living and Working in San Miguel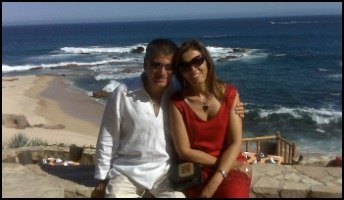 Wondering about us and what brought us to San Miguel de Allende? Two years ago, after running businesses and spending many years as full time residents living at the tip of the Baja Peninsula, Cabo San Lucas, we decided it was time for a change from the beautiful ecology of Los Cabos...

... to a destination which would enable us to re-invigorate our souls with some of the world's most fascinating art, music, history and culture.

Our exploration trip was going to be for a month and we would restrict ourselves to covering only some of Carmen's favorite parts of central Mexico, the region known as the Bajio, a region which we both considered as the perfect and safe place to spend the next chapter of our lives.
Our Mexico Travel trip begins in Guadalajara and ends up in the city which we both found to be the perfect balance for our lifestyle. At the end of our brief journey, we were clearly able to make our final decision about our relocation, which was to make San Miguel de Allende our new home.


Our backgrounds:


Carmen Meade, a Mexican "Chilanga" originally from Mexico City, has worked as special assistant to the Salinas family for condo development projects in Baja California Sur during the Carlos Salinas presidential administration, having originated and managed those projects in Los Cabos, has served as president of the Los Cabos Chamber of Commerce, and has managed the marketing and special events division of a major restaurant group in the Los Cabos area. Her ongoing concern for environmental protection issues has led her to organize debate and generate media attention on ecological issues affecting Mexico and in particular the Baja Peninsula.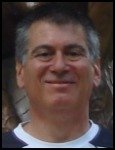 Jeff Levy, originally from upstate New York, is a 1972 graduate of the University of Colorado at Boulder. Jeff has developed and managed several telecommunications companies and pioneered new technologies in the pre-cellular era of terrestrial telecommunications systems in the 70s and 80s and 90s in the U.S. Following the sale of the last of his telecommunications companies, Jeff made a major career change in the 90s and relocated to the Baja of Mexico to pursue residential development projects there. He is currently the CFO of New School Media LLC, a Los Angeles based cinema production and management company. "I am fortunate to be able to carry on a career while living in one of the most beautiful and vibrant communities in the world."

Both of us have traveled the world extensively and our perspective is unique in the sense that it is bi-cultural. As we work on construction of this web site, our plan is to cover many of our favorite spots in Mexico. We hope you will come back frequently to visit us on our web site as we add worthwhile and timely information about Mexico to it.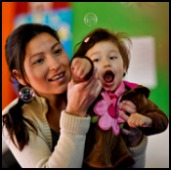 We are both involved in volunteering our time to a wonderful charitable organization here in San Miguel. It is known as CENCRE, which is an abbreviated version of: Center for Children with Disabilities. CENCRE's mission is to provide an integrated approach to rehabilitating and educating underprivileged children with various disabilities, be it temporary or permanent, in a way that allows them to improve the quality of their lives and to become productive members of the community.
I am proud to say that since Carmen's decision to take a position on the Board of Directors of CENCRE, leading a major re-organization and transition from an established "ma-and-pa" facility into a full scale community resource and my minor contribution of work on the organization's web page, we have witnessed a substantial forward movement of this organization.


We hope you will visit CENCRE on your trip to San Miguel. In the meantime, please visit the CENCRE web site to learn more about the vital work of this organization and to see where a portion of any proceeds which we may someday garner from our website, will end up going.

Click here to go to the CENCRE web page


We are always available to answer any questions about Mexico and will respond to your queries either here on the web site or privately, if you prefer.
We also hope you will share your stories and photographs here on our web site: www.best-of-mexico-travel.com so that you can join us as contributors to this constantly expanding knowledge base enabling all of us to pay our experiences forward, as they say.
To contact us please click the link below:
Looking for something in particular on our web site? Please use the search box below to make your job easier:


Return from about us page to Best of Mexico Travel Home Page

Return to San Miguel Main Page

Click here to order SBI