Why Is Our Favorite Mexico Travel Destination San Miguel de Allende? ...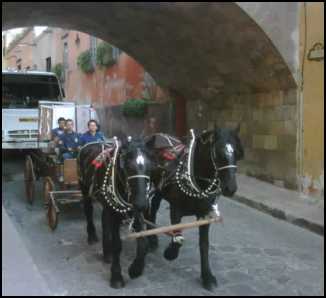 ...San Miguel de Allende was the final destination for our summer Mexico travel journey. Hopefully you will understand and appreciate the "why" after following our short summary.





The Central Historical District, which is the village's center of activities, was designated in 2008 as a UNESCO World Heritage Site because of its well preserved Baroque Neoclassical architecture dating back to the colonial era...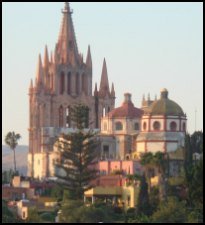 ...We arrived by car and fortunately it was a compact size rental because so many of the central historical district's narrow cobblestone streets can be difficult to navigate with a larger vehicle. It only took us one trip into Centro with our large SUV for us to figure out that this wasn't a good idea!
We quickly learned that the best method for getting around San Miguel is by foot, taxi, motor scooter or ATV. If walking doesn't suit you, taxis are very reasonably priced (usually the equivalent of $2.00 to $3.50 to go just about anywhere around town), are completely safe, always available and have courteous and friendly drivers.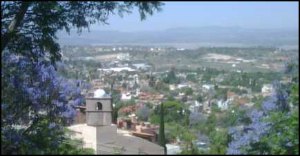 On our exploratory trip to San Miguel we opted to stay for a month. For me, it was my second trip here and a chance to spend a month in school, boning up on my embarrassingly limited Spanish and for Carmen, it was familiar territory as she had lived here previously for over a year.

Please click on the BBC Logo below to see a 4 minute BBC video on San Miguel de Allende: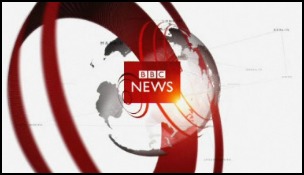 We decided to rent villas for our month stay in San Miguel and had myriad of choices in all price ranges. We divided our month equally between two villas in an attempt to get a feel for living in different parts of the city...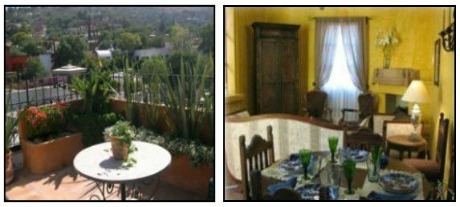 Living Here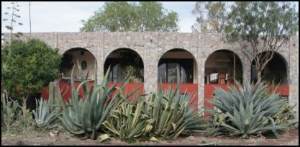 ...Initially we discovered that our preference for living here full time was to locate just outside the city in a gated community that overlooks a golf course...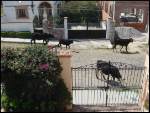 ...After one year, and not being golfers, we moved a little further out to a residential community overlooking a large reservoir and which has the feeling of being out in the country...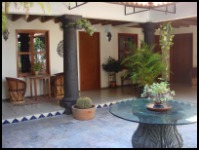 We enjoyed living outside of the city and the tranquility of being close to the reservoir but we weren't getting into the Centro historical district as much as we wanted because it always involved getting into the car to drive and then looking for a convenient place to park...So when a good friend who had a home in a great area in the Centro let us know it was coming available, we jumped on it and moved once again.


How Do We Get Here?
...You can easily get to San Miguel de Allende by:
by air
by car
by private shuttle
by private limo
by bus
or by a combination of the above
For specific information on traveling to San Miguel, please click this link


Where Do We Stay in San Miguel de Allende?

...Our website wouldn't be complete without giving you detailed information about where to stay for your visit. Whether you want economical lodging or 5 star accommodations, there are many options for every budget, each with its own special brand of charm.
Dining Out

We always enjoy our mornings, afternoons or evenings out in the central historical district with its diversity of great restaurants, shops, and galleries, but most of all because of the warmth and hospitality of our community. It's so refreshing to be greeted with a smile on the street by complete strangers and a "Buenos Dias, Tardes or Noches". It truly becomes viral.
And despite the difficulty of navigating the central historical district's narrow cobblestone streets, the drivers for the most part are courteous and politely yield rights-of-way to pedestrians and other traffic as well.
Forward to Restaurants

Return To Best of Mexico Travel Home Page