Traveling to San Miguel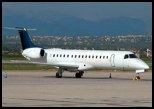 Flying Into San Miguel - Closest Airports
QRO AIRPORT BJX AIRPORT


Traveling to San Miguel by air? The are two international airports within a short driving distance of San Miguel de Allende: the Aeropuerto del Bajio (BJX) also known as the Leon-Guanajuato Airport located 110 km (about an hour and 20 minute drive) from San Miguel, and the Aeropuerto Internacional de Queretaro (QRO), located 75 km (about an hour and 10 minute drive) from San Miguel de Allende.
Our preference is to fly into Leon-Guanajuato (BJX) which is served by three major U.S. carriers (Continental, American and Delta) with multiple daily flights and a diversity of connections, as well as Aeromexico.
As a visitor to San Miguel de Allende, there are several choices for making the final leg of the trip from the airport to San Miguel. By far the easiest, most convenient, and most costly option is to arrange for private transport through a transportation service. The drivers are both bilingual and familiar with San Miguel and can take you directly to the doorstep of your accommodations. Most hotels can arrange this service for you or you can contact these companies directly from our links below:

Polanco Tours - Telephone: 011 52 (415) 152-4193

Gonzales Tours and Transportation Visit Web Site

Viajes San Miguel Visit Web Site

J Cartas Transportation and Tours - 011-52-415-152-0079
Transtour de San Miguel - email: transtoureleazar@yahoo.com.mx


Mexico City Airport
Another option is to fly into Mexico City's Benito Juarez International Airport (MEX). Many of the same transport services listed above can arrange to pick you up from this airport and deliver you directly to your accommodations. It's always worth shopping around for the most economical flights and then deciding which mode of transport is actually the most convenient for your schedule and truly least expensive, when all costs are considered.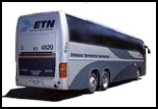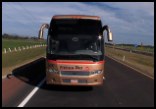 Bus Service from Mexico City Airport to San Miguel
Contrary to any preconceived ideas you might have about buses, the luxury bus lines operating in Mexico are in actuality closer to a first class airline seat than to a ride on a U.S. Greyhound bus. The two major lines that we recommend are ETN and Primera Plus.
To/From Mexico City: On Primera Plus, it's a 4-hour trip to San Miguel from Mexico City Airport's Terminal Norte on a first-class bus (with one stop in Queretaro). Buses typically run every half hour from the airport to Queretero and/or San Miguel de Allende. Please be sure that your bus is a "directo". If you can't get a quick departure, catch a bus to Queretaro and change buses there or arrange to have your prearranged private transport pick you up in Queretero at the bus terminal.
To/From Queretaro: If you arrive in Queretaro by first-class bus, go out the front door and walk across to the terminal on the other side. Buses for San Miguel leave about every 15 minutes. You can choose between Satelite, Flecha Amarilla, and Herradura de Plata. The trip takes one hour, but know that the buses are a step down from luxury.
Taxis from San Miguel's el Centro de Autobuses (the bus station) into the Centro Historical District should be about $20 pesos during the day and usually around $25 pesos at night, and are available at all hours.


Private and Group Shuttle Service To and From Airports
Click here to go to airport shuttle and limo services page


Driving to and Around San Miguel




In light of the security issues at the cities and towns close to Mexico's border with the U.S., we don't advocate driving to San Miguel from the U.S. However, driving in central Mexico and in the Bahio region is typically safe and most of the major roads have recently been updated to 4 lanes with full service facilities conveniently located along the way. There is only one section of highway between the Leon-Guanajuato Airport and San Miguel that is a toll road. The price is less than $30 pesos and the remainder of the trip is toll-free and is 2-3 lanes.
While it may seem to be convenient to have a car for your stay in San Miguel, you will probably find that you can do almost everything in and around the city without one. The taxi fares are very reasonable and the taxis are always available and safe. Parking in the heart of the Central Historical District can at times be virtually impossible.
The weather and your cardio-vascular health permitting, walking around town is really the best option. Keep in mind though, that San Miguel's base elevation is around 6500 feet above sea level and the Centro Historical District is built on hills, some of which are quite steep. Also remember that the streets and some sidewalks are cobblestone, so comfortable shoes are the order of the day.
If you decide to rent a car for your visit, you can book directly online in advance with the major car rental agencies using a U.S. based credit card. Listed below are direct links to their web sites. Unfortunately, U.S. bank checking account debit cards with the Visa or Master Card logo are not acceptable.
Also, don't be surprised if you find that it is obligatory to purchase the insurance option for your car rental, despite any insurance that is provided without charge by your credit card company. The rental agency web sites do not always make this clear when you book. This can run $20-$30 U.S. per day.

Direct Links to Car Rental Agencies
Alamo Car Rentals Avis Car Rental Budget Car Rental Dollar Rent a Car Europcar Hertz National Car Rental Thrifty Car Rentals


Go to Airport Shuttle Service Page

Return from Traveling to San Miguel page to Best of Mexico Travel Home Page