Queretaro

Queretaro, founded in 1531, is a colonial city located in central Mexico and is adorned with inspiring architecture typical of the 16th, 17th and 18th centuries.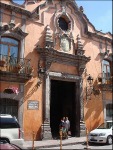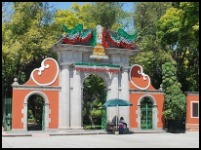 The city of Queretaro has retained its original street patterns from the period of indigenous tribes and Spanish conquerors. It is probably the most representative example of Spanish Colonial cities in all of Mexico, and that is the reason why UNESCO declared its historical center a World Heritage Site.



Its compact layout is conducive to strolling and the plazas open the view to give us an idea of what life was like in those times.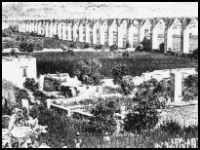 The city holds a significant place in Mexican history, as well. The Spanish took control of the city in 1531, and designated it the "third city of New Spain".



It was here where the fathers' of Mexico's Independence Movement met in secret to discuss the overthrow of their Spanish rulers. It was at the home of magistrate Doña Josefa Ortiz de Dominguez where she received Allende, Aldama and the Gonzalez brothers, to plan the liberation from the Spanish crown.

After the conspiracy was discovered, this was also the house where the magistrate gave the call, by banging her foot three times, which made the priest Hidalgo give the famous shout of Viva México! This is why the city is filled with monuments to the first woman insurgent.




Later the signing of the constitution that guarantees the rights and obligations of the Mexican citizens was signed here. Querétaro has continued to be the stage of many important historical events that have formed the roots of today's México.


Little has changed in Queretaro's city center, filled with colonial mansions and immaculate walkways.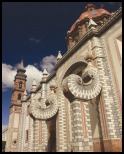 To explore this city in depth, you must walk around it to see sacred art temples, like Santa Rosa de Viterbo, and buildings that are one hundred percent Baroque, such as the Santa Clara convent.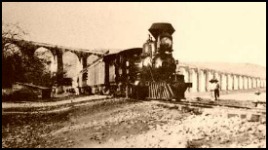 The historic downtown offers the visitor over 460 years of history and tradition through its aqueduct, temples, mansions and palaces that make of this city one of the most beautiful colonial spots.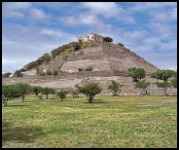 Only 4 miles from the Historic Downtown, in the municipality of Corregidora, you will discover the main ceremonial indigenous center of the region. Santiago de Queretaro was founded in 1531, among bloody battles between native Indian and Spanish conquerors.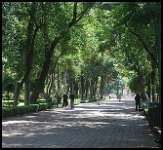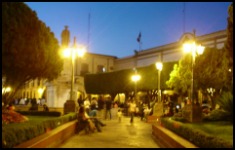 Parallel to this historical environment is the fresh and fun Queretaro, offering options of music to dance or listen to, different sorts of live shows, and a great variety of international and Mexican cuisine.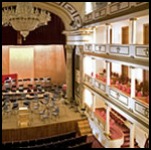 The historic downtown callejoneadas (night promenades by the alleys or narrow streets) accompanied by estudiantinas or rondallas are famous, as well as the performances of music by the Philharmonic Orchestra of Queretaro in the beautiful and historic Queretaro Theater.


Return to San Miguel Day Trips

Return to San Miguel Main Page

Return to best-of-mexico-travel.com Home Page