San Miguel Hotels and Accommodations Comprehensive Guide Page 2 - Continued
San Miguel Hotels 3 Stars Continued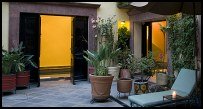 Casa Linda Hotel Boutique
The hotel is tucked in the middle of a bustling colonial community, one block from the splendor of the Parroquia and San Miguel's Jardin. The tranquility of Casa Linda's gardens create a feeling of old world charm accentuated with all of the amenities of 21st century luxury. Visit Hotel Web Site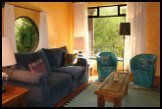 Hotel La Puertecita
The enchanting design of its architecture, elegance of its decor, and its professional service has earned it a place in the world-wide class of Preferred Boutique Hotels. Its leafy trees, well tended gardens, native birds, all enhance the views from the patios and terraces. Visit Hotel Web Site


Hotel Del Portal (formerly Los Agaves Hotel)
Boutique hotel located in the historical Portales of the Plaza Principal in San Miguel just a few meters from the famous San Miguel Arcángel Parroquia. A former historical mansion blending Colonial Spanish, Oriental and Mexican influences. Hotel Del Portal


Casa de Olivas
One of the premier small San Miguel Hotels. Just two easy blocks from the Main Square, a location absolutely perfect for sightseeing, dining and shopping around the town´s most emblematic streets. With only two suites and three deluxe rooms, Casa de los Olivos offers an intimate atmosphere and warm personal service. Visit Hotel Web Site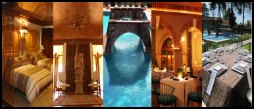 Imperio de Angeles Hotel
Three minutes by car or with the hotel's free transportation to the Centro Historical District, Imperio de Angeles has 58 guestrooms, an outdoor pool, a spa tub, fitness facility, bar/lounge and on-site restaurant. Room service is also available. Visit Hotel Web Site




Los Pablos Hotel
Comfortable accommodations in a great location, located only 3 blocks from the Jardin and across the street from the Instituto Allende (one of the best art and language schools in Mexico). Short walk to almost all of the important tourist destinations in San Miguel. Six suites offer a warm and relaxing environment that will make you feel at home. Visit Hotel Web Site




Mansion del Bosque
An intimate, charming guest house and restaurant offering some of the comforts of home while you absorb a completely foreign atmosphere. Personally supervised kitchen. Carefully planned meals designed to give you a variety of nutritious food that is attractive to the eye and pleasing to the palate. Visit Hotel Web Site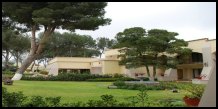 Hotel Mision El Molino
With its beautiful gardens, the hotel merges the modernity of its facilities with the colonial tradition of San Miguel de Allende. Property Features: Del Molino Restaurant, bar service, room service, wireless internet connection, event and meeting space, and convenient location.
Hotel Posada Carmina
Restored colonial 18th century house with a great location, only a few steps from the Jardin and Parrochia. Featuring 24 Rooms with panoramic views of historic San Miguel de Allende. Includes free wireless internet access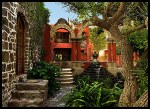 Posada Corazon Inn
Just a few steps from the main square of San Miguel de Allende, this unique inn occupies a lovely, spacious Mexican house surrounded by gardens, fountains and leafy trees that shelter it from the bustle of the downtown historic center. Six bright and comfortable rooms - one with a private pool. Breakfast included, prepared with organic produce from our own garden. Massage, dance, yoga and mediation rooms.


Return to San Miguel Hotels Page 1

Return to San Miguel Main Page

Return from San Miguel Hotels to Best of Mexico Travel Home Page