Queretaro Business Hotels

Apart from the many Queretaro business hotels, here are a few that merit a closer look for your business travel needs...


HAMPTON INN BY HILTON QUERETARO TECNOLOGICO (Business Hotel) Offers a clean, comfortable hotel room. 178 rooms and equipped and ready for any kind of event. Located less than 2 miles from downtown and its many heritage sites. Within an easy five minute walk to the Tecnologico de Monterrey College. Free wired and wireless high-speed internet access in all rooms and public areas. Free shuttle service within 9 miles radius of the hotel. Link to hotel web site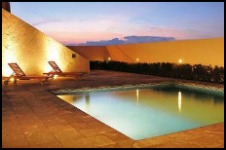 TUROTEL QUERETARO A practical BUSINESS hotel, comfortable and warm in its service and 36 rooms. Well-located, its competitive rates give you a choice of a complete breakfast buffet prepared to your taste or only the accommodation. The up-to-date design includes a swimming pool, gym, meeting rooms, room for social events, a business center, Internet service, free parking, and 24-hour room service. Easy access from highways to Mexico City and all the colonial cities of central Mexico. It's near shopping, restaurants and movies. Just 10 minutes from the colonial charm of the historical down town, 15 minutes from the most important industrial parks and only 30 minutes from Querétaro's International Airport.


FLAMINGO INN is located in the city's financial district. The hotel has easy access to the main avenues of the city and it is just five minutes from the Centro Historical Center. The hotel is located 24 kilometers (15 mi) from the Airport (QRO). The hotel offers 120 guest rooms distributed along two areas: a traditional area and an executive area. The room amenities include air conditioner, work desk, security box, hairdryer, iron and board. Flamingo Inn features complimentary wireless internet access in the entire hotel, a business center, a meeting room, conference rooms, currency exchange service, fitness center and swimming pool. The hotel offers a restaurant of Mexican and international food. Location: Av. Constituyentes Pte. 138 Esq. Av. Tecnológico Querétaro. Phone: +52 (442) 215-9696. email:reservaciones@hotelflamingoinn.com.mx http://www.hotelflamingoinn.com.mx/ Link to hotel web site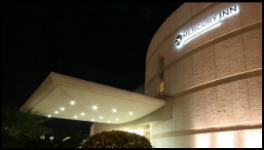 Mercury Inn Hotel is an excellent alternative not only for business travelers but also is an alternative to suit the needs of those who visitors taking a pleasure or family trip.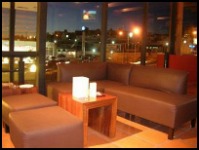 HOTEL CASA CAYALA is a small hotel (36 rooms) located just ten minutes from Queretaro's historic center and less than 6 km from the airport (QRO). Featuring an on-site restaurant and a relaxing courtyard with whirlpool, the rooms of the hotel are equipped with free Wi-Fi and cable TV. An in-room coffee maker, work desk and ironing facilities are included. Preta, the Casa Cayala restaurant, serves breakfast and dinner. Evenings can be spent in the bar and lounge area. Guests are welcome to enjoy the on-site fitness center and work can be completed in the business center or in a reserved private office. Meeting facilities include top of the line audio visual equipment. The hotel is located a few steps from Bernardo Quintana Avenue, one of the main streets of colonial Queretaro, with easy access to anywhere in the city: industrial districts, shopping malls and dozens of monuments.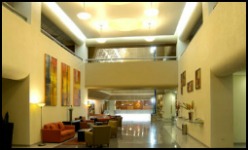 HOTEL MIRAGE (Business hotel) The hotel is located in one of the more important enterprise zones. It is located only minutes from the Historical Town Center, and convenient to city's best bars and restaurants. An ideal hotel for a businesses trip or a relaxed and pleasant weekend. Hotel Mirage link


Return to Queretaro Hotels

Return to Queretaro Main Page

Return to San Miguel Day Trips

Return to San Miguel Main Page

Return to Best of Mexico Travel Main Page