San Miguel Art Galleries, Artists, and Art Classes
Looking for San Miguel Art Galleries? ...
... San Miguel de Allende is all about art. Known as one of the premier art destinations in Latin America, San Miguel art galleries are steadily gaining international appeal for the incredible works that can be found here. Visitors flock from across the globe to take in the exceptional art galleries, theaters and street fairs from both local and international artists.
We haven't visited all of these galleries, but there are many worth visiting and these brief snapshots plus the information provided by the artists and curators in their websites will help you to zero in on finding the areas of your interest.



ALEBRIJE GALLERY exhibits the work of 3 artists with different techniques and styles:Mario Oliva, Lane Van Doren and Rossemore. Classes in mixed media and creativity:Fabrica La Aurora, Local #17C Telephone:107-4165,Monday - Saturday 11AM - 6PM. Cel (044) 415 107-4165. Email: rossmoremail@yahoo.com.au


ALFONSO MARTI is recognized as one of the emerging great young talents of Mexican Painting. His work has awoken a great interest in some important art circles of Mexico City. Street: Cuna de Allende #11, Centro. Cellular telephone:044 415 103-3764

ANA BORQUEZ GALLERY If art itself is a self-portrait of the artist, then her collection of portraits goes beyond the artist and becomes literal. Her work is personal yet easy to relate to, being an exercise in color and emotions. Address:Cuna de Allende #11 unit #4 (Inside Hotel Vista Hermosa). Telephone: 154-4752. Email:ana@anaborquez.com Link to web site



ANDREA FLORES Quote from the artist:"My paintings are a mixture of reality and the fantasies that are a part of all of our lives. My paintings are utopian and are covered with a veil of naivety and illusions where everything is magical and full of hope. My ideas emerge from and flow out of various sources of inspiration, and they naturally combine with my creativity and my work habit. This is the way I live. Since we have abused everything that nature has provided is, I think that we should become more conscious and work to restore all that we have ruined. We should return to organic foods and to natural medicines. With my painting I want to send the message that if we can see the magic in the simpler things, we can create a better world." Address: Calzada de la Aurora, Fábrica la Aurora Int. 3A, Telephone: Artist Cell Phone: 011 +52 1 (415) 101-4164. Email:arteandreaflores@gmail.com Link to web site


ARANDAY GALLERY was established over two years ago by Susan Sargent and J. Aaron Aranday and represents local artists from Mexico and abroad. The focus is to feature well known established artists as well as emerging talent that is unique in its perspective. Hours: Mon-Sat 9:00am - 5:00pm, Sunday 10:00am-2:00pm. Address: Aldama #3, Centro, Phone:152-1599. Email:laconex2001@yahoo.com.



ATENEA GALLERY was founded in 1985, and was the second gallery to spring up in San Miguel de Allende. In 1995, it was granted the Grand America Award for Quality and Service in its category. Today, it is one of the leading galleries in the country. It is located in a colonial, 19th-century building in the Centro Historic District. It features several showrooms and a beautiful courtyard filled with plants and sculptures. One of the rooms is a showroom of internationally renowned Mexican artist Sergio Bustamante. Over the last 22 years, the gallery has contributed to the artistic and cultural growth of San Miguel de Allende. National and international shows featuring different art trends are frequently organized at the gallery. Street: Jesús #2 Telephone: 152-0785, 152-1337. Email: info@ateneagallery.net; atenearealty@prodigy.net.mx Link to web site



LA CASA VERDE features the works of Bea Arronson and Stephen Eaker. La Casa Verde Artists' Statement: "Casa Verde came to us….We did not find her, she found us. Everything was magic from the start. All green, towering above the street, just across a picturesque "taller mecanico" -an auto mechanic, with coughing cars, grumbling starters, deranged engines…-, with 7 rooms and a huge roof top terrace, and a luminous garage… There she was… LA CASA VERDE, thirsting to become OUR OASIS OF ART. Ever since we arrived in San Miguel, in May 2008, we have painted, sculpted, welded, assembled, cut and glued, photographed… the "babies," as we call our works, have totally invaded our green house. You cannot walk in a straight line! And a green house it is indeed…each painting, each collage, each sculpture has become an exotic flower, surrounded by thousands of drawings like a jungle of forms and colors. Everything grows here…amplifies…fructifies… We are in Heaven. Our artistic growing is dense, like a magma of images burning canvases, or any unimaginable substrate! Literally, hundreds and hundreds of works. Every day, every hour, something is being born at La Casa Verde. It has become an alchemist laboratory, a workshop, a meditation space, AN ART FACTORY! Although we do not "produce" art, we "create." Big Difference! We are not artists turned business-men, where the packaging is more important than the content! La Casa Verde is a gigantic surrealist bouquet of images, surrounded by the buzzing dance of the street. Ah! Those magic sounds…the music of the street… And those titillating smells…the perfume of the street…We love the street because it is life…and that art is life. We are artists like gardeners in love with their earth. And La Casa Verde is our earth… Each painting, each collage, sculpture, assemblage, a work of love, passion, and not a "product" made to please a public. We want to touch each beholder, through all their emotions." Telephone: 152-5237. Email:bea_aaronson@hotmail.com and stephen.eaker@hotmail.com Link to web site





BEVERLY ASHE Works in acylic on canvas and panel with found images, glass shards, tape and stenciled papel picado. Street: Margarito Ledezma #10A. Telephone: 044 (415) 1 109-6336. Email: beverleyashe@gmail.com Link to web site



CASA DIANA FRIEDEBERG This is the gallery of Diana Friedeberg. The first floor operates as a gallery with regular working hours. The gallery, which has been in operation for five years, offers a wide variety of fine paintings, sculptures and photographs. Featured in architectural digest, Casa Diana was rebuilt by the surrealist artist Pedro Friedeberg, whose work can be found throughout the house. A lion face chimney adorns the sitting area, the horse room, takes his name from its three horse stucco chimney and on the second floor terrace there is a life size miniature indian temple (previously Diana´s doll house) relief work is found outside of David´s room and above Diana´s room on the central patio walls. Street: Recreo #48, Centro. Telephone:152-0885. Email:casadiana_sma@yahoo.com.mx.


EDGAR SOBERON was a member of the faculty at Parsons School of Design in New York where he taught for 10 years. In 1996, the New School University and Parsons granted Soberón the distinguished Teaching Excellence Award for his contributions to art education. For over 20 years he has assisted and collaborated with numerous master printers in New York City, working with studios such as Derrière L'Etoile, Maurel Studios, and MOK Studios, among others. His work can be found in the collection of the Jane Voorhees Zimmerli Museum of Art at Rutgers University, New Brunswick, New Jersey, The Library of Congress, Washington D.C., El Barrio Museum, New York, New York, The Hechinger Collection, Washington D.C., and others. For further information, please call cellular: +52 1 (415) 152-0306 in San Miguel or write to EdgarSoberon787@hotmail.com. Link to web site



EDINA SAGERT was born and raised in West Berlin, Germany. In 1987 she became a permanent US resident. She has a degree in graphic arts and has traveled extensively through Europe, Asia, North, South and Central America, allowing cultures to influence her work. Artist's Statement: "I am drawn to rich textures and dense colors. The face/portrait is often my subject matter, and many collectors ask me why these paintings seem so confrontational and frightening. They are not intended to be either. I see them as bold expressions of many different emotions from my perceived reality. In a sense they express a wild and wreckless state of mind, but the application of the paint is quite controlled. When I feel as though the subject matter is blocking the particular mood I'm trying to convey, I switch from faces painted in oil to abstract expressions in encaustic. The encaustic paintings are pure color and texture without representional forms. In either case, both my abstract paintings and my face painting represent pure, raw emotions. Address: Fabrica la Aurora #8A. Telephone: 120-8088, 154-8583. Email: edinasagert@yahoo.com Link to web site



ELENA BROWN-GUINESS FINE ARTS is a contemporary Mexican art gallery, associated with the chain, Galerías Menache, which, for more than 16 years, has presented work by artists of great international prestige at reasonable prices, yet without compromising their artistic integrity, showing great formal talent that has made this country famous throughout the world. Every work on exhibition has been selected by a prestigious curator with more than 30 years experience, planning exhibitions in Europe, Latin America, the United States, and, of course, Mexico. Address: Fabrica la Aurora #11A-1, Telephone:152-2874. Email:galeriamenache@gmail.com



FABRICA LA AURORA is one of San Miguel's most unique destinations, a beautiful art and design center housed in a former textile factory from the turn-of-the century. La Fabrica La Aurora is a great place to enjoy a meal or a cup of coffee, take an art class, attend a gallery opening, or simply to wander through one of Mexico's finest collections of art, galleries, design, furniture, and more...
Link to directory and special page on Fabrica la Aurora


ARTE FACTORIA Featuring works of: MAGDIEL PEREZ, BERYL SILVERTHORNE, MONTERRA y MAI ONNO. Invitados: MARIO NUÑEZ, MIGUEL ANGEL MORALES, LUIS MANUEL SERRANO, CARMEN MARTINEZ, ANGELINA PEREZ, MARGOT ACOSTA Y LUNA MORENA. Street: Fabrica la Aurora #16C Telephone:154-5898, Email: factoriasanmiguel@gmail.com Arte Factory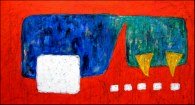 FERNANDO M. DIAZ Fernando M. Diaz is an artist who  has worked, lived and exhibited his work in various countries such as Italy (Florence, Ferrrara and Latina), Spain (Barcelona), Austria (Graz), Russia (Moscow), Romania (Bucharest, Sibiu and Faget), Bulgaria (Sofia), United States (Chicago, Los Angeles, Miami, Memphis, Jackson, El Paso, etc..), Brazil (Rio de Janeiro), Ecuador (Cuenca), Argentina (Buenos Aires, and Venado Tuerto), and others. Since the year 2009 he lives and works in San Miguel de Allende.  He has over 20 solo international shows and has participated in over 100 group exhibitions around the world. Street: Fabrica de La Aurora, Local #11C Telephone: 154-4932, 154-1154, Cell Phone:044 (1) 415 153-3654, Email:fernandom.diaz@hotmail.com Link to website


LA GALERIA FLORENCIA RIESTRA has more than 35 years of experience in Mexico City, and features works by the most important artists of the 20th century, including: Diego Rivera, José Clemente Orozco, Gunther Gerzo, and Rufino Tamayo, among others, as well as contemporary artists. Street: Fabrica la Aurora Local 4, Phone:154-6247, Email: galeriaflorenciariestra@prodigy.net.mx Link to web site



GALERIA 19 collection includes a variety of fine art styles, techniques, and media, from postimpressionistic oils to watercolors, bronze and ceramic sculpture, and photography and is pleased to offer the art collector a dynamic and rotating selection representing artists whose works are included in museum, corporate, and private collections throughout the world. The Gallery is located at Jesus 19, Colonia Centro. Gallery hours: 11-7 Monday through Saturday and Sunday by appointment. Phone:154-9980. U.S. Phone:505-216-5221 Address:Jesús #19, Phone:154- 9980, 152-7325. Email: galeria19sma@yahoo.com Link to web site




GALERIA 910 featuring contemporary art works. Address:Fabrica la Aurora #11A-2 Phone:154-9271. Email: pilar_gallery@hotmail.com and sanmiguel_910@live.com



GALLERIA ATOTONILCO Owner Mayer Shacter finds the most talented and imaginative artists and craftsmen working today, and then he buys their finest work. He travels all over Mexico to find Mexican antiques, crafts, and folk art that perpetuate the centuries-old traditions of Huichol art, Mexican pottery, Mexican papel mache, vintage serapes, Oaxacan wood carvings, and much more. Mexican folk art is one of the liveliest and most abundant folk art traditions anywhere in the world. Mexican folk art remains highly regional, with specific areas producing only one type of the Mexican crafts, such as Huichol art, Mexican pottery, Mexican lacquer art, Mexican papel mache, and Mexican serapes. Our gallery features most of these geographical areas and all of these types of folk art, many of which are Mexican antiques. The gallery is located five miles north of San Miguel de Allende on eight acres with ancient mesquite trees and frontage on the Rio Laja river. Mayer and his wife, writer Susan Page, found the neglected property in 2001, including two abandoned warehouses that had been a factory for rattan furniture. They transformed the property and buildings into a spectacular home and gallery. The unusual architecture has been variously dubbed "contemporary organic" or "modern baroque." It is definitely unconventional, a style all its own. Address:See website for directions. Phone:185-2225, CellPhone:044 1 (415) 153-5365. Email: mshacter@mac.com Link to web site




HAPPENINGS GALLERIA Featuring the art of: Gary Berkowitz, Jo Brenzo, Iris Dawson, Terry Hertz, Helen Coffey, Keith Miller, Patricia Mahan, and Marion Perlet. Address: Mesones #57 Int B, Phone:154-7003, 154-5366, 152-1442. Email:acdphoto@yahoo.com
Link to web site



SAN MIGUEL ICONS GALLERY Icons attempt to portray and bear witness to two realities, the divine and the human, united in an undivided manner. The intent here is not to communicate human ideas about humans or spiritual concepts about the truth but rather to ask the question......"Whose are we?" Miller is challenged and fascinated with the icons' intrinsic and mystical elements. Artist's statement:"Combining the physical painting and a life of prayer enables us to explore and enter into our relationship with God and His creation." The discipline of icongraphy allows one to make contact with something deeper than what you're painting. The faces reflect the somber, the challenged and the martyred. I find myself wondering, "What, besides spiritual awe, are icons trying to tell us about the highest and best experiences of our human condition? The answers lead us back to our faith and hope as spiritual people." Email Mary Jane at amni_jane@yahoo.com or call her using Skype at 276/644-0460. Local phone:152-5762. Email: amni_jane@yahoo.com.


Go to Art Galleries Page 2

Transfer from San Miguel Art Galleries to La Fabrica La Aurora

Return to San Miguel Main Page

Return from San Miguel Art Galleries to Best of Mexico Travel