Day trips from San Miguel
Your trip to San Miguel would not be complete without taking in at least some of the following day trips. Allow at least a day for each of these visits and perhaps an overnight to Guanajuato.

Mineral de Pozos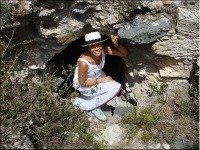 MINERAL DE POZOS was once an opulent colonial city which lived through several gold bonanzas from 1576 through the Revolution of 1910. It grew to become one of the most important mining towns in the state of Guanajuato. At its peak, Mineral de Pozos had approximately 300 active mines. During this time period, the community began to grow in all aspects of architecture, culture, and infrastructure.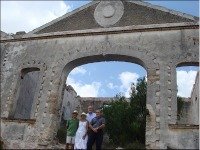 During the first half of the 20th Century, it suffered from the instability of the Mexican Revolution and Cristero War. Due to various historical events, its mines collapsed, leaving a ghost town with very few people, but full of history, culture, and architectural sites well worth visiting.

Located in the hills, at an altitude of 7,500 feet, it is only 25 miles from San Miguel de Allende. Exploring old haciendas, ruins, chapels and underground mine tunnels are some of the more popular adventures you will find here. Mineral de Pozos was named a Historical National Monument by the Mexican Government in 1982.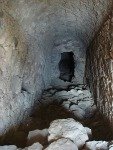 Today, the town's population fluctuates between 1,000 and 4,000 people. A visit to Pozos will be remembered for its serenity and solitude, which has become non-existent almost everywhere else. Pozos is a soothing getaway, where you can escape crowded sidewalks, tour buses, congested traffic, and street vendors.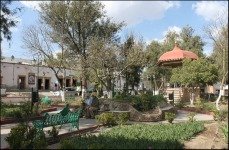 In the "ghost town" (which lately has been going through a revival as a point of interest and alternative place to live), you will find artisans who make elaborate hand-carved replicas of pre-Hispanic musical instruments, deer skin drums and rain makers. The instruments are original one-of-a-kind designs.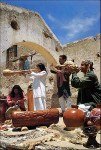 During certain festivals celebrated in Pozos, demonstrations of these musical instruments and pre-Hispanic dances are performed by local artists.


Guanajuato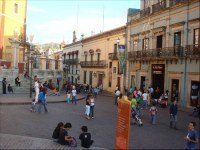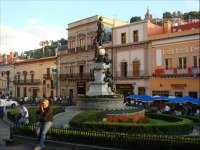 Built in the colonial era during the mining boom between the 16th and 18th centuries and declared a World Heritage Site by the UNESCO, the city's Historic Center will impress you with its civic and religious buildings. The city of Guanajuato, cultural capital of the Bajio region in central Mexico, is one of the most charming destinations in the nation.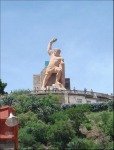 During your stay, you'll see excellent examples of New Spain Baroque art on such edifices as the Basilica Señora de Guanajuato, the Templo de San Diego, the Alhondiga de Granaditas (a grain depository) and the Monumento al Pipila.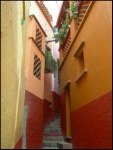 The buildings take you back in time to the glorious independence era. As you walk down the streets and alleyways, you'll come across spots that have inspired the creation of myths and legends, such as the famous Callejon del Beso (Alley of the Kiss).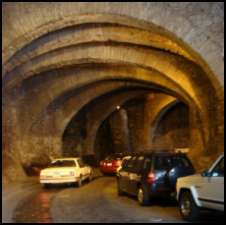 You'll also be able to walk through underground tunnels that connect one side of the city to the other.

At the plazas and fountains, you can enjoy the tranquility that you'll find at such places as the Baratillo, where you can buy the finest regional crafts.
Various cultural events also take place in the squares and streets, such as the International Cervantes Festival, which brings together many artists of diverse cultural and artistic disciplines from the world over.


To see all categories available in Guanajuato please click on link below: Press here for link to Guanajuato Main Page


Queretaro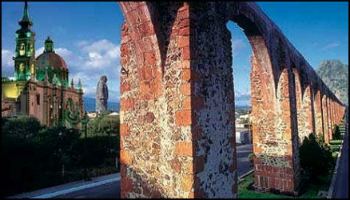 Queretaro, founded in 1531, is a colonial city located in central Mexico and is adorned with inspiring architecture typical of the 16th, 17th and 18th centuries.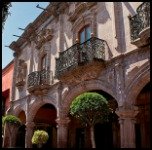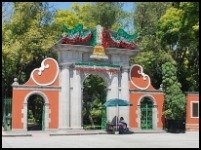 Little has changed in Queretaro's city center, filled with colonial mansions and immaculate walkways.



The historic downtown offers the visitor over 460 years of history and tradition through its aqueduct, temples, mansions and palaces that make of this city one of the most beautiful colonial spots.


Learn more about Queretaro and its Historic Sites and points of interest. Press the link below to take you there:
Press here to go to Queretaro Main Page


Link to Guanajuato Main Page



Return to San Miguel Main Page

Return to Best of Mexico Travel Home Page